What is thriftier (word?) than winning something for FREE? Now, you can argue, well...I MAY not win! True! But what do you have to lose other than a few minutes of your time for some comments and a link or so! Costs you Nothing! Now that is MY price range for possibly winning something for free! Hey, if I win any of their great prizes...they will definitely become great gifts and save me money in the end! Or, the prizes could be an ADD on gift to make your current gift Even Better!
Okay, you say: "Enough Melanie...tell us how to get there!" Request Granted:
Here it is: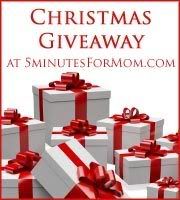 HURRY UP! You have FIVE (5) days left to enter!
Let me know if you win!
Have a Happy and Safe Thanksgiving!
Happy Holidays!!!!